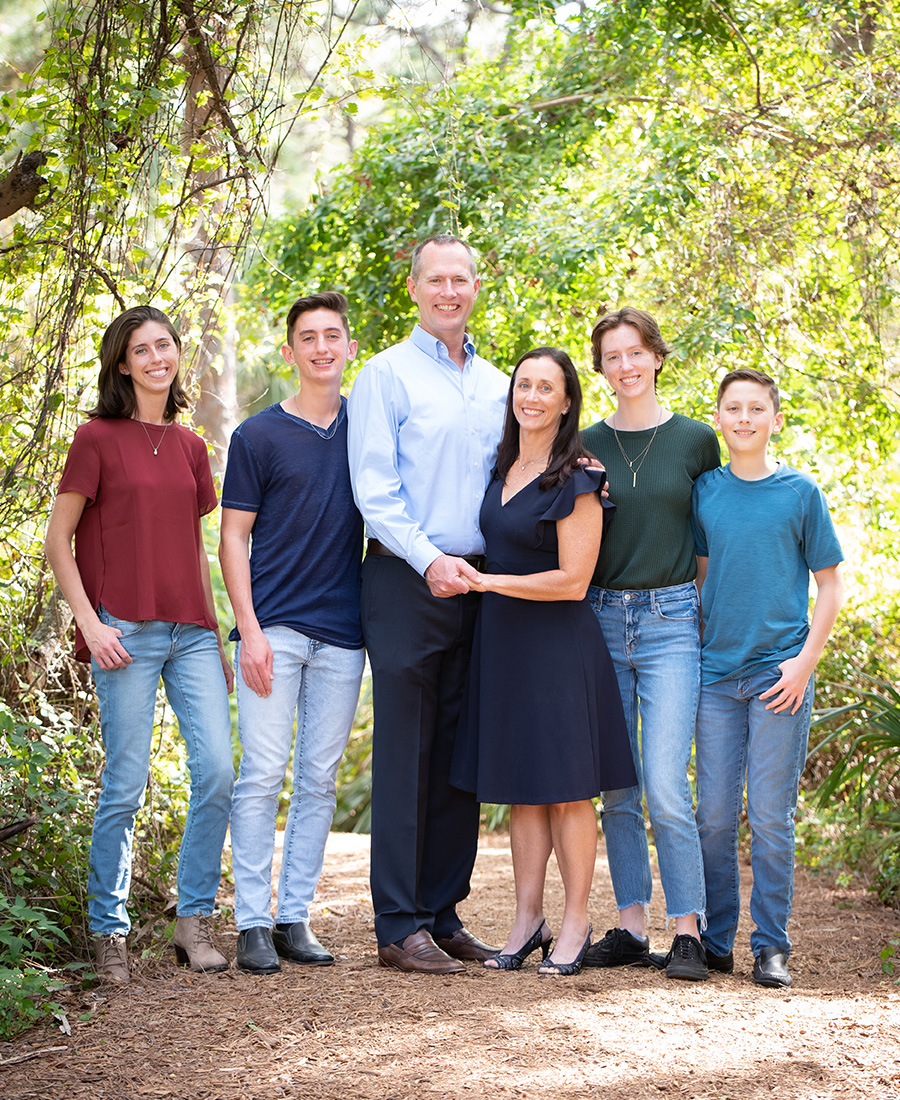 Brian Stenberg is a Florida native, a University of Florida graduate, and a 20-year resident of Boca Raton. He and his wife Jennifer live in the Boca Square neighborhood, where they are raising their four children, Katie, Sarah, Matthew, and Andrew. Fun fact, Brian married his wife Jennifer at the Top of the Bridge, now the Waterstone, right here in Boca. You can say Boca Raton is part of his family's history, from the very beginning.
Brian is a down to earth local advocate. He believes actions speak louder than words and if you want to make a difference, you should step up to make change happen. And that's exactly what Brian has done. Brian is active in his neighborhood association, the Boca Square Civic Association, and with the Federation of Boca Raton Homeowner Associations, where he speaks up on neighborhood issues, such as traffic calming, safety and growth management.
Professionally, Brian works locally in Boca Raton in property management, overseeing medical office buildings. For 24 years, Brian has worked for the same firm, helping grow the business, create jobs, and support our Boca Raton community. Today, Brian is a partner with the firm and oversees their entire portfolio across Palm Beach County. Brian is involved in the day-to-day management, operations, finances, and long-term strategy of the firm.
Throughout our Boca Raton community, Brian has committed himself to service and helping others.
When his children's sports team needed a coach, Brian stepped up.
When his son's cub scouts needed a cub leader, Brian helped out.
When his neighborhood needed to organize to implement traffic calming measures, or save a neighborhood school, Brian took on the challenges and helped lead the charge.
Brian is active with his local church, St. Joan of Arc, our local Chamber of Commerce, and the Federation of Boca Raton Homeowner Associations. He is also a former youth soccer coach with SABR, a baseball coach with COBRA, and a graduate of the Boca Raton Citizen's Police Academy.
No matter the issue, Brian has always strived to do the right thing by his neighbors and for his community.
His business experience, community leadership, and genuine solution-oriented approach to issues – and strong encouragement from Boca neighbors who know Brian and what he stands for- have led him to the decision to seek office on the Boca Raton City Council, Seat D.
Record of Service
20-year resident of Boca Raton
Local businessman for 24 years
Boca Square Civic Association, President
Federation of Boca Raton Homeowner Associations, Board Member
Rotary Boca Raton Sunset, Treasurer
Boca Raton Citizens Police Academy, Graduate